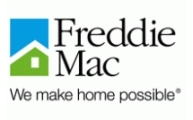 MCLEAN, VA—(Marketwired – Jul 31, 2014) – Freddie Mac (OTCQB: FMCC) released today its mid–year multifamily outlook, showing a strong market with vacancy rates at a 13–year low, a large cohort of young adult renters and potential renters, and a continued demand for apartments that is expected to meet the new supply of units being constructed. A short preview video and the complete mid–year outlook are available here.
Outlook Highlights
The multifamily rental housing market is strong despite the fluctuating macroeconomic indicators in the first half of the year.
Supply of new multifamily units is being absorbed by demand and market fundamentals are expected to remain strong over the next two years, converging towards historical averages.
Multifamily debt origination volume will pick up in the second half of this year, projected to end the year around $161 billion, or $11 billion less than in 2013. The volume in 2015 is projected to increase slightly from 2014.
An estimated 3.9 million potential households weren't formed due to the Great Recession, with young adults accounting for close to 75 percent of those pent–up households.
Over the next decade, an estimated 440,000 multifamily units may be needed each year to meet the growing demand, based on demographic trends.
Quotes
Attribute to Steve Guggenmos, Freddie Mac senior director of multifamily investments and research
"The multifamily market will continue to be favorable into 2015 as multifamily fundamentals move towards historical norms. The strong demand in this sector is partly due to employment gains, particularly among young adults."
"Absorption of multifamily units was very strong in the beginning of 2014. As a result, vacancy rates are at their lowest level in 13 years. By the end of 2014, we expect vacancy rates to turn the corner as new supply is delivered to the market."
"Over the long–run, we expect the demand for multifamily units to be stronger than pre–recession levels. As the economy improves and most pent–up demand releases, demographic trends will be disproportionally favorable for the multifamily sector due to the young adults comprising a large share of suppressed household formation."
Freddie Mac was established by Congress in 1970 to provide liquidity, stability and affordability to the nation's residential mortgage markets. Freddie Mac supports communities across the nation by providing mortgage capital to lenders. Today Freddie Mac is making home possible for one in four homebuyers and is one of the largest sources of financing for multifamily housing. www.FreddieMac.com. Twitter: @FreddieMac