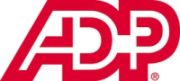 HOFFMAN ESTATES, IL—(Marketwired – Jul 31, 2014) –  ADP Dealer Services, Inc., a division of ADP® and a leading global technology solutions provider dedicated to helping dealerships drive measurable results across every area of their operation, announced today the launch of Service Connect Community, an online forum for ADP Dealer Services' clients to share knowledge and information about software and services. Community members can post questions, get answers and provide insight to their peers directly from their ADP Dealer Management System (DMS) application(s).
"We performed an extensive amount of dealership and community forum research to better learn exactly what our clients wanted in a peer–to–peer community," said Bill Heffern, Division Vice President of Client Relations at ADP Dealer Services. "We learned that there was tremendous value in providing our user community a tool that helped them share information freely and learn from each other's experiences in a seamless and secure way. Service Connect Community gives our clients a place to get the answers they want from people just like them, securely and easily right from within their normal daily workflow."
While Service Connect Community gives users a chance to interact with their peers, it is also designed to help them get the most out of their ADP solutions. Learning about features they have never used or didn't know they had, and reading about best practices will give everyone an opportunity to gain more value from every solution. Dealership employees can work smarter by finding timely and useful information, like application usage examples, solution nuances and manufacturer–specific setup answers.
"I like Service Connect Community because it has allowed me to reach out to fellow ADP users and get some great feedback on issues, concerns and thoughts about ADP Dealer Services," said Sydney Sparrow of Earnhardt Auto Group in Chandler, AZ. "I also like that it's another outlet outside of ADP Support. It's important for dealerships to interact with each other to talk about ADP."
ADP Dealer Services will continue to engage clients and users to gain valuable feedback on ways to make the community an ideal social setting for dealership employees. Users can also be confident that the forum is secure and can only be accessed by current ADP clients directly from their ADP DMS.
"Who better to help answer a question or share best practices than other ADP users who can share their knowledge, expertise and practical experiences," said Heffern. "As the dealership environment continues to change at a rapid pace, we are committed to continuing to provide tools and resources that enable them to do their jobs more easily — this user–to–user community is another example of that."
About ADP
With more than $12 billion in revenues and 65 years of experience, ADP® (NASDAQ: ADP) serves approximately 637,000 clients in more than 125 countries. As one of the world's largest providers of business outsourcing and Human Capital Management solutions, ADP offers a wide range of human resource, payroll, talent management, tax and benefits administration solutions from a single source, and helps clients comply with regulatory and legislative changes, such as the Affordable Care Act (ACA). ADP's easy–to–use solutions for employers provide superior value to companies of all types and sizes. ADP is also a leading provider of integrated computing solutions to auto, truck, motorcycle, marine, recreational vehicle, and heavy equipment dealers throughout the world. For more information about ADP, visit the company's Web site at www.ADP.com.
The ADP logo and ADP are registered trademarks of ADP, LLC. All other marks are the property of their respective owners. Copyright © 2014 ADP, LLC.